Abogado de Bancarrota
- Abogado de bancarrota Corporativo y Personal.
En The Attorney Group, nuestro Abogado-Apoderado experto en Bancarrota puede ayudarle a eliminar sus deudas de tarjetas de crédito, préstamos a corto plazo, préstamos personales, cuentas médicas, deudas por impuestos y otro tipo de deudas u obligaciones. Tenemos 36 lugares en California para encontrarnos con usted.
Los Estados Unidos han sido duramente golpeados por la crisis económica, y muchas personas, familias y empresas se encuentran atrapadas bajo una deuda aplastante con pocas esperanzas a la vista. El gobierno federal nos da la oportunidad de empezar de nuevo a través de la presentación de una solicitud de bancarrota. Si usted se encuentra al frente de una situación inmanejable por sus deudas y tiene la necesidad de encontrar una solución viable, póngase en contacto con el abogado de bancarrota de The Attorney Group, una empresa Legal Profesional.
The Attorney Group ha ayudado a MILES de clientes a ELIMINAR exitosamente MILLONES de dólares de deuda. Con nuestra experiencia, recursos y la comprensión completa en los temas relacionados con este campo que a menudo es complejo, estamos seguros que podemos ofrecerle el nivel de asistencia jurídica, el apoyo y la orientación que usted requiere para presentar una solicitud de bancarrota bajo el capítulo 7, capítulo 11 o el capítulo 13
LLAME GRATIS AL
1-888-603-8226
Abierto los 7 Días de la Semana de
7 AM a 11PM
36 Ubicaciones para Servirle!
The Attorney Group evaluará su situación personal o la de su negocio para determinar si la bancarrota es en realidad la solución que más le servirá a usted. Le ayudaremos a determinar si es necesario presentar una solicitud de bancarrota bajo el Capítulo 7, Capítulo 11 o el Capítulo 13. No todas las opciones son convenientes para todas las personas, por lo que nos tomamos el tiempo para revisar todos los aspectos de su situación financiera personal o de su negocio unipersonal, y si existe otra opción que le sea más beneficiosa, discutiremos estas opciones con usted y avanzaremos en la dirección que le traiga más alivio a usted o su empresa.
more ...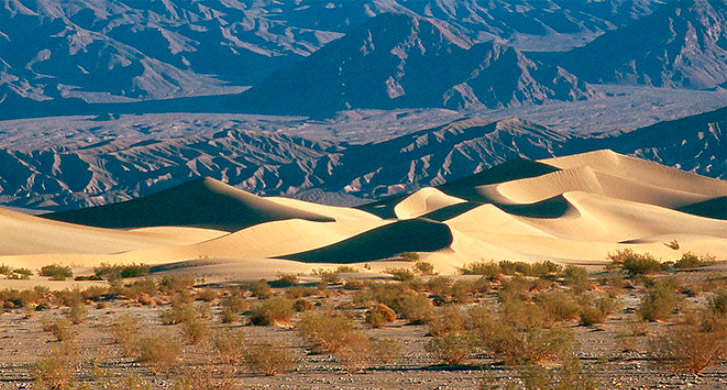 About California
California is a state located on the West Coast of the United States. It is the most populous U.S. state, home to 1 out of 8 Americans, and is the third largest state by area (after Alaska and Texas). It is home to the nation's second and fifth most populous census statistical areas (Greater Los Angeles area and San Francisco Bay Area, respectively), and eight of the nation's 50 most populated cities (Los Angeles, San Diego, San Jose, San Francisco, Fresno, Sacramento, Long Beach, and Oakland). The capital city is Sacramento.
California is bordered by Oregon to the north, Nevada to the east, Arizona to the southeast, and Baja California, a state of Mexico, to the south. California's diverse geography ranges from the Pacific Coast in the west, to the Sierra Nevada in the east – from the Redwood–Douglas-fir forests of the northwest, to the Mojave Desert areas in the southeast. The center of the state is dominated by the Central Valley, a major agricultural area. California contains both the highest and lowest points in the contiguous United States (Mount Whitney and Death Valley), and has the 3rd longest coastline of all states (after Alaska and Florida). Earthquakes are a common occurrence due to the state's location along the Pacific Ring of Fire: about 37,000 are recorded annually.
The name California once referred to a large area of North America claimed by Spain that included much of the modern-day Southwestern United States and the Baja California peninsula. Beginning in the late 18th century, the area known as Alta California, comprising the California territory north of the Baja Peninsula, was colonized by the Spanish Empire as part of New Spain. In 1821, Alta California became a part of Mexico following its successful war for independence. Shortly after the beginning of the Mexican-American War in 1846, a group of American settlers in Sonoma declared an independent California Republic in Alta California. Though its existence was short-lived, its flag became the precursor for California's current state flag. American victory in the war led to the Treaty of Guadalupe Hidalgo, in which Mexico ceded Alta California to the United States. Western areas of Alta California became the state of California, which was admitted as the 31st state on September 9, 1850.
The California Gold Rush beginning in 1848 led to dramatic social and demographic change, with large scale immigration from the U.S. and abroad and an accompanying economic boom. Key developments in the early 20th century included the emergence of Los Angeles as the center of the American entertainment industry, and the growth of a large, state-wide tourism sector. The late 20th century saw the development of the technology and information sectors, punctuated by the growth of Silicon Valley (part of the San Francisco Bay Area). California's prosperous agricultural industry also emerged; at least half of the fresh fruit produced in the United States are now cultivated in California, and the state also leads in the production of vegetables. Other important contributors to its economy include aerospace, education, and manufacturing. If California were a country, as of 2012 it would have been the 9th largest economy in the world and the 34th most populous nation.
Settled by successive waves of arrivals during the last 10,000 years, California was one of the most culturally and linguistically diverse areas in pre-Columbian North America. Various estimates of the native population range from 100,000 to 300,000, which was about one-third of all native Americans in what is now the United States. The Indigenous peoples of California included more than 70 distinct groups of Native Americans, ranging from large, settled populations living on the coast to groups in the interior. California groups also were diverse in their political organization with bands, tribes, villages, and on the resource-rich coasts, large chiefdoms, such as the Chumash, Pomo and Salinan. Trade, intermarriage and military alliances fostered many social and economic relationships among the diverse groups.